Four questions to ask your contractor before a dental office remodel
Posted by HJT Design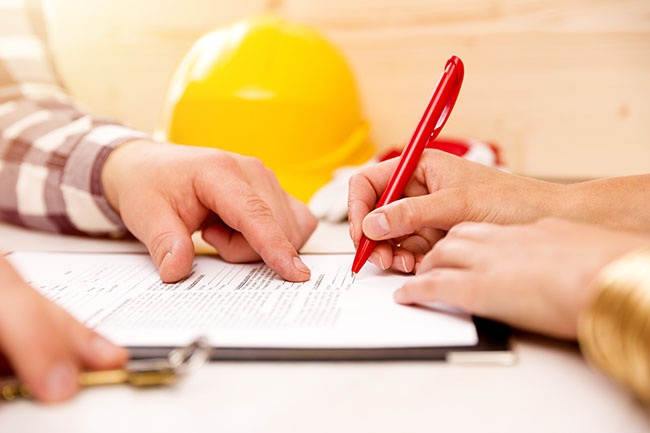 Establishing a successful dental practice takes a lot of time and energy. In fact, when it reaches a certain level of success, it requires, even more, dedication to properly take it to the next level. Integral to this process is remodeling or expanding your current facility. It may seem like a daunting prospect but there are ways to make the process easier – most notably finding the right contractor to help you with the process. Here are four important questions to ask potential contractors before deciding which one to use:
How will the remodel affect my patients?
Whether they deserve to be so or not, dental offices are a stressful place for many patients. Adding the noise and activity of a construction site will usually not do anything to ease the situation. Ask your contractor how they plan to limit the activity during business hours and how they will seal off the work site so that no dust or other debris infiltrates your working spaces. In addition, the contractor should arrange for his subcontractors to not monopolize the parking spaces in your lot even if this means the added burden of carpooling to and from your office location.
How will it affect my staff?
Similarly, you and your staff have jobs to do that require a lot of concentration and attention to detail. The sound of hammering, drilling and other construction activities are not particularly conducive to administrative and healthcare tasks. While a good contractor can erect a sound barrier, they are not 100% effective. In addition, the vibrations created by their construction will inevitably flow throughout the building. It is best for the contractor to make arrangements to conduct the most intrusive aspects of the project during non-business hours.
How will it affect my office schedule?
At the best of times, it is difficult enough to get the patient's to show up for a scheduled appointment. Creating any sort of additional inconvenience will just exacerbate the situation. Not only is the schedule for that day ruined but the patients who missed their appointment must also be accommodated as soon as possible – even at the expense of other patients. It also generally means longer hours for you and your staff as you try to meet the needs of your patients.
How will it affect me financially
Of course, a remodel will take financial resources to complete but these will be fairly well established during the bidding process. In addition, however, anything that disrupts the normal routine of a dental office will almost inevitably make the process more expensive. The best contractors will provide a detailed scheduleof what will happen and when. With a little planning, you will be able to mitigate the worst effects and lower ongoing operating costs by reducing such things as patient cancellations and employee overtime.
For further information on making your dental office remodel as simple, cost effective – and painless! – as possible, please contact us at HJT. Find us online at HJTDesign.com or reach us directly at 866.213.1268.