Redesign Your Dental Office for Your Staff
Posted by HJT Design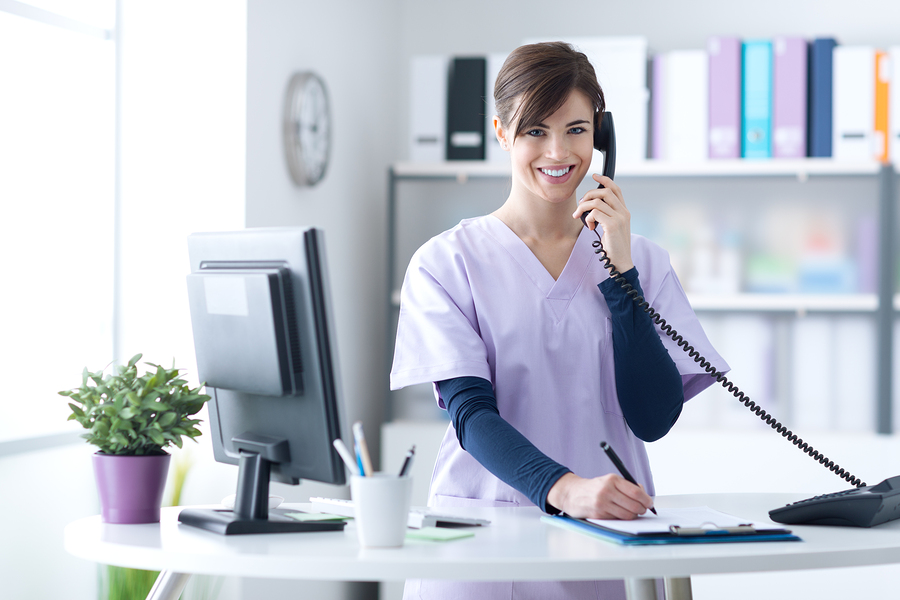 A successful dental practice is a combination of a fantastic dental team, incredible support staff, and an expertly designed office layout created for both functionality and aesthetic beauty. People want to visit a new dentist office because the office looks nice and they're in need of dental services. First time visitors will become long-time patients when they're served by a team of dental professionals that is friendly, effective, and simply great at what they do. One of the simplest ways to make sure your new patients keep coming back is to help your staff feel at peace and comfortable while performing at their best with a dental office redesign.
When you're considering a dental office redesign, take time to discover what your staff wants and needs. Ask them a few important questions before sitting down with a design consultant to determine what the most beneficial changes to the office might be. When your staff knows that you care enough to design an office space with their needs in mind, you'd be surprised at how much you'll see their productivity soar.
Some questions to consider while you keep your dental office staff in mind during an office redesign include:
Do you have enough physical space to move around easily?
Improperly designed work spaces can be crowded and ill-suited for work efficiency. Your staff, who move around the office all day long, will be able to tell you which walk-through areas need to be reconfigured.
Are your desk chairs or doctors' chairs located in treatment rooms comfortable and supportive?
Chairs that are not ergonomically designed can lead to back and leg problems for your staff. When your staff is working in pain every day, their productivity levels will go down. Providing your staff with ergonomically designed chairs (and other ergonomically designed office features) communicates that your care about their physical and emotional health in the workplace.
Do they have a place to truly relax on breaks?
You may currently have a designated staff break room, but is it actually working for your staff's needs? Because of a lack of space, many dental office break rooms are very small and located in a back corner of a generally public area. Creating a break room that is truly private, with comfortable furniture and calming décor can communicate to your staff that even short, relaxing breaks can be a beneficial way to de-stress after difficult dental patients or procedures.
Is there adequate storage space throughout the office?
Studies have shown that clutter leads to stress in the workplace. Whether your staff works in your front reception area, patient treatment rooms, or labs, proper storage is of great concern. A lack of sufficient filing cabinets and organizational tools leaves patient care coordinators scrambling to find patient files and important information. Desk space becomes cluttered and stress levels rise. The same goes for patient treatment rooms and labs. Storage cabinets house dental instruments and equipment, helpful information guides for patients, and much more. The best way to determine if your storage space is adequate and properly designed is to get your entire staff involved by asking them directly.
Does the office appear drab or outdated to you?
You might think that the décor, wall colors, and furniture look and function great, but your dental staff may have a different opinion. A fresh new look communicates to your staff that you value their hard work and want to reward them with an office to be proud to come to work at every day. A dental office redesign can be the perfect way to improve workplace morale and increase your workers' productivity.
Are there noise distractions that need to be addressed?
Is your "open concept" patient treatment room layout allowing for too much noise to transmit from space to space? Are the phones within the reception area too distracting for those working in other areas of the office? Does there need to be something included in the design to help keep young children occupied while parents are being treated? All of these distractions can make it significantly harder for your staff to do their jobs properly. Ask them for their thoughts and opinions.
When you're in the planning stages of your upcoming dental office redesign, it's extremely important to consider what your staff's practical needs are. Whether you're planning a redesign to improve workplace efficiency, grow your patient base, or expand your office to accommodate your current patients' needs, don't forget about your staff. They are the ones working day after day in the office, and a happy and healthy worker is a productive one.
At HJT, our dental office design experts are the best at what we do because we have the first-hand industry experience that comes from years of work in the dental field influencing every design we manage. How can we help you transform your dental practice into a space that your staff will be proud to work in every day? Contact us today to discover all of your possibilities with a dental office renovation from HJT Dental Design Consultants.