Remodeling Your Dental Office for Your Staff
Posted by HJT Design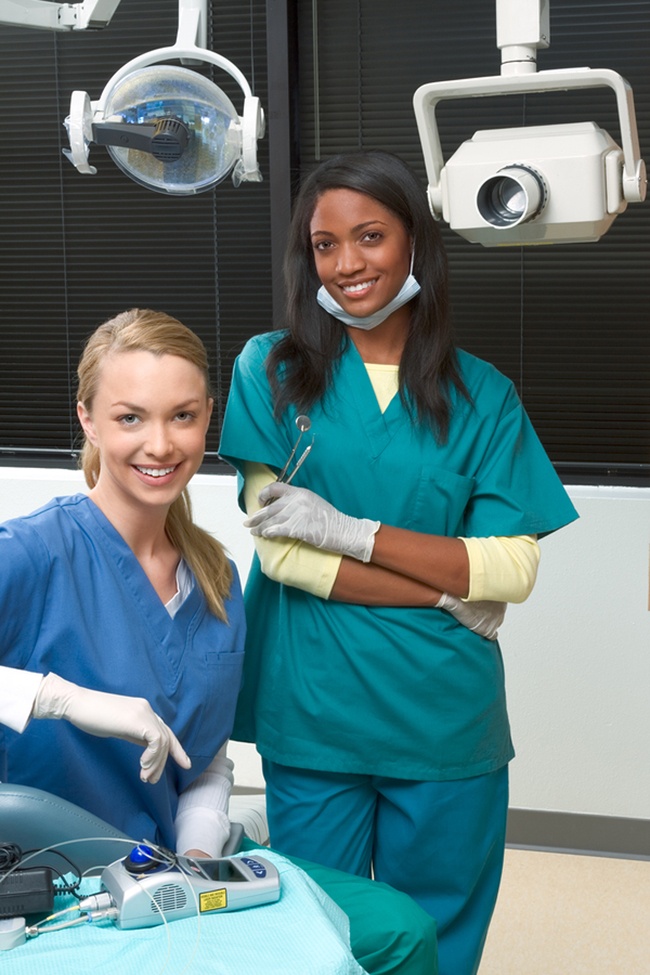 Remodeling your dental practice can help to greatly improve the working environment for your staff. The happier your staff is and the more efficiently they are able to perform their duties, the more productive they'll end up being.
A staff that's frustrated because of a poor office design that makes getting around or doing their job difficult is not only going to affect their job performance, it's also going to affect your patients.
Patients are sensitive to the mood in an office, which will directly affect their comfort levels. Keeping all of that in mind, the following are a few tips for remodeling your dental office to meet the needs of your staff:
Build Private Offices
If there's more than one dentist working at your practice, then consider building private offices for each dentist. This will allow them to work without interruption and will give patients a stronger feeling of confidentiality, which is important in building trust.
Build a Communal Space
If you have a larger staff that works full time at your practice, consider building a communal space where they can socialize during their breaks and where they can share ideas. Make sure this space is comfortable by furnishing it and locating it away from patient areas. Communal spaces can help to build the relationships between your staff, which will improve morale and create a much healthier work environment that will be reflected in the way that they interact with your patients. The happier your staff is, the better your customer service will be!
Renovate the Reception Area
Your receptionists will end up spending the majority of their days behind the reception area. Because of this, you'll want to make sure that their area is comfortable. Make sure it's properly lit, that they can easily see the patients that are in your waiting room and that the area isn't cramped. If it's too small and you have multiple receptionists working at the same time, they could end up getting frustrated at one another solely because of a lack of space. You should also locate your reception area nearby windows to the outside so that they get plenty of natural light. Natural light can have a big impact on creating a positive mood.
Make Sure It's Easy to Move Around
You'll want to design the space so that there's plenty of room for your staff to move through the hallways and in and out of treatment rooms. Hygienists and assistants will need to move from one patient to another in an efficient manner, and if the layout is poor, they may end up getting in each other's way.
Ask Your Staff For Feedback
If you want to make the design of your practice more friendly to your staff, then who better to let you know what to focus on than your staff? For example, maybe your receptionist has to walk across the room to access patient files every time a client walks in, which makes it more difficult for her to perform her job efficiently. This is not something you would probably take note of unless the receptionist told you this. You can use this feedback to inform your remodel.
Important To Your Remodel
If you're planning to remodel your dental practice, then be sure to take into account the needs of your staff. These are a few tips that you should keep in mind when remodeling your dental practice that can help to improve your staff's mood and their ability to perform their job at a high level. Contact us at HJT Dental Design Consultantsto schedule a consultation today.