How to Successfully Execute Your Next Dental Office Renovation
Posted by HJT Design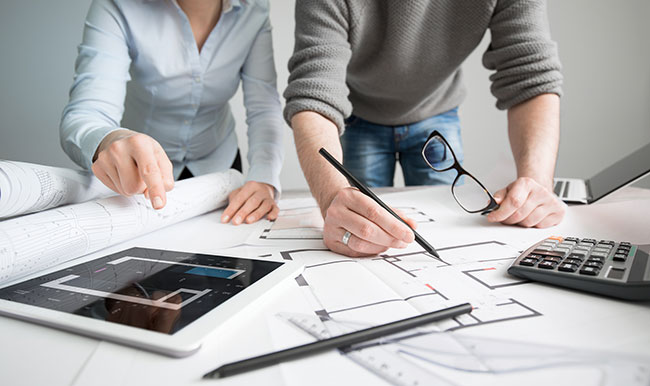 A great work space boosts employee productivity and works wonders on the image you project to every client that walks through the door. All dental office renovation projects must be geared towards striking the balance between amazing, functional and affordable. Even though this might sound simple, it sometimes could be too much to ask for especially if you have not handled a renovation project before.
It is Your Office, You Have to Personalize it
Every workplace has a mission, a vision and other principles that the owner and all the employees strive to work by. Coupling this with what your target demographic expects of you is the best way to establish a perfect look and feel for your dental office.
The least you can do is talk to the contractor about the mood you want to set. You will also have to keep the premises as functional as possible by ensuring that all the fixtures needed to perform successful operations or to keep your patients and their loved one's occupied in the waiting room are installed at the right places.
Research On Latest Technology in Your Niche
Buying new equipment, or renovating with upcoming upgrades in mind will add an aura of sophistication in your dental office. New equipment with better safety standards will not only make your employees more efficient but also instill confidence in your patients. A recent research has proved that most patients feel comfortable in a health facility using the latest equipment to diagnose or carry medical procedures.
A renovation is not all about making the place look better. It's about remaking the whole office space to create a new or better space that focuses on making the practitioner and the patient feel more confident.
Find Out What Your Employees Want
Don't make your dental office to be all about you. Instead of hanging 10 diplomas, why not stick to a single wall of fame paying homage to all your employees and their biggest achievements? This is not only a quick way to show your clients that everyone in here is qualified but also a cool way to show that every employer in your dentistry business matters.
Subtle moves that show that your employees matter will go a long way into building a stronger team that is more focused on delivering high-quality service. If possible, hold a quick survey asking for ideas on what should go into your new dental office renovation. Chances are that you will get great ideas from people on the ground, ideas you can mix with your own to come up with a unanimously appealing dental office renovation.
The last link in the chain is a good dental office renovation contractor. Having great ideas and dreams without the right person to implement them is pointless. Look for a contractor who specializes in renovating dentist offices to increase your chances of turning your dreams into reality. In most cases, the renovation will force you to dig deep into your savings. You will be more comfortable and most probably get the best value for your money if you stick with professionals. Contact our professionals at HJT today and we will schedule your first consultation!