How to Survey Your Staff for Your Dental Office Remodel
Posted by HJT Design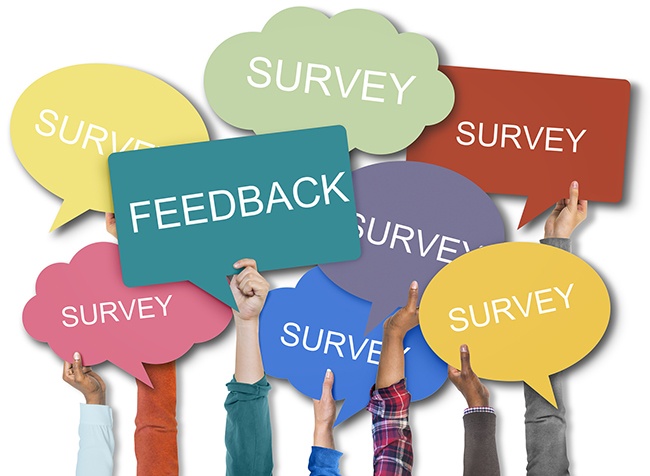 The decisions you make on your dental office design affects hundreds or thousands of people.
Unlike working on your home where you have control over the final look of the space; designing your dental office works best when you encourage the input of your staff.
Since your dental office design will affect your employees and their functionality, you should get their input before starting the remodeling process.
Consider carrying out a survey to understand their needs and preferences. As people who spend a majority of their working days in the office, there are simple questions you can present to them to help you remodel your dental clinic into a space they will enjoy coming to daily.
How much time do you spend in the clinic?
If you have full-time staff throughout the week, you should consider designing dedicated working spaces.
However, if you have part-time staff members who come for less than four days a week, there is no need to create dedicated workstations.
Instead, focus on creating an open working space where they can walk in, plug in and work for as much as they need, before leaving the space for someone else.
For example, dental hygienists who help you in surgery or in the treatment room will appreciate a lounge where they can spend their time in while they are not assisting you.
However, receptionists who spend most of their time on the same spot will enjoy access to natural light and fresh air through big windows in the waiting room.
Do you work independently or collaboratively?
The floor plan you choose for different offices will depend on the nature of work.
If you have an in-house customer support and marketing team, offer them a collaborative workspace.
However, if you have multiple dentists working on the floor, consider providing them with private rooms where they can serve patients confidentially.
Your office culture can also help you make decisions; for example, if your employees take pride in working together, provide well furnished communal spaces where they can interact and share ideas when they are not serving patients.
What challenges do you face at work?
Good dental office design should solve problems your team experience on a day-to-day basis.
While
remodeling
, you have the opportunity to use design to offer solutions to challenges your employees face.
For example, if your receptionist has to walk across the room to access patient files every time a client walks in, consider introducing a storage cabinet close to their desk.
Ask your employees to share challenges they face every day, and suggest possible solutions.
While you may not see obvious connections between the problems presented and design, your design team might identify design solutions that surprise you.
How would you redesign the office if given the opportunity?
Your staff may have ideas on how the remodeling can improve their experience or that of your customers. Give them an opportunity to
share their ideas
.
Invite your designers to a staff meeting, and allow them to listen to all the ideas that come up.
While the remodeling project may not implement all the ideas, your design team will have a better understanding of how your staff operates and what they expect from the remodel.
I
t also helps them assess the demographic in your office, and this might influence the final design.
Feedback Will Help You
Including your staff in the remodeling of your dental office allows you to use design to offer creative solutions.
However, you need a team of
experienced designers
such as HJT Dental Designs to help you accommodate the needs of your staff in the remodeling.
As your design partner, the HJT team will transform your dental office into a space that inspires creativity and offers clients the ultimate experience.
Contact us
today to get started.