Allowing for Technological Growth Within Your New Office Design
Posted by HJT Design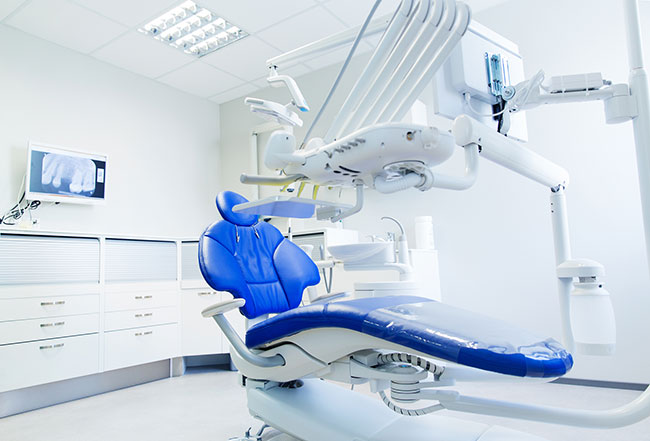 Dental practices that are up-to-date on technology allow better patient care as well as higher profits. Technology in the healthcare industry is always evolving to provide better and more comfortable care for patients. It's important for keep advances in technology in mind when designing any office space. If you renovate unwisely, you could stand to spend quite a lot of money getting your office in proper working order. If you are expanding your practice, opening a new practice, or renovating, consider these ideas for a better return on your investment.
New Media Tech is Smaller
One of the great things about how fast modern technology is evolving is that, as hardware becomes more sophisticated, it eventually gets smaller. There are now high-definition televisions less than an inch thick and weighing far less than small tube TVs from a few decades ago. It's more affordable than ever to invest in multimedia devices for your dental practice, so keep this in mind when you choose hardware.
TVs can be a great way to offer your patients a welcome distraction while they sit in your waiting room and can be especially beneficial as distractions for children. The technological advances that have gotten smaller have also become more mobile. Consider the best place for viewing media, but factor your technology's mobility into the design equation. Whatever design ideas you consider for the media devices in your dental office, be agile enough to incorporate change into your overall aesthetic.
Advances in Dental Technology
The hardware and dental appliances in your office are going to be replaced as manufacturers update their designs regularly using the latest cutting-edge manufacturing methods and concepts. The chairs, lights, sinks, and other fixtures in your office must functional and reliable to stand against wear and tear.
You don't want to be stuck replacing your office chairs after just a year, so do some research before you make a final decision. Look up online reviews and ask for models to try out yourself. Assess your options when it comes to picking hardware and furniture for your new office design and think about how long you expect these items to last.
The actual tools necessary to perform your dental work are different. Replace and update these items as you see fit, based on client needs, compliance, legal regulations, and your own preferences in terms of form, fit, and function.
The Digital Side of Your Upgrade
The healthcare industry is incredibly reliant upon technology and that includes dentistry. When you design your new office, consider whether the software systems your office uses need upgrading. If so, think about whether your hardware will require an upgrade as well. Your patients deserve the best care possible, and this includes how well your computer system can handle the office workload and clients' needs.
When you design your new office layout, don't simply consider the hardware and appliances you have now. These could very easily change in the near or not-too-distant future, so you want to give yourself room to work today and tomorrow.
If you're thinking about expanding to a second location or renovating your office to be more in touch with the times, reach out to the team at HJT Dental Office Consultants. We're leading experts in dental office redesign, and we'll ensure your new office design is ready for the future.