Tips for Expanding Your Dental Office Space
Posted by HJT Design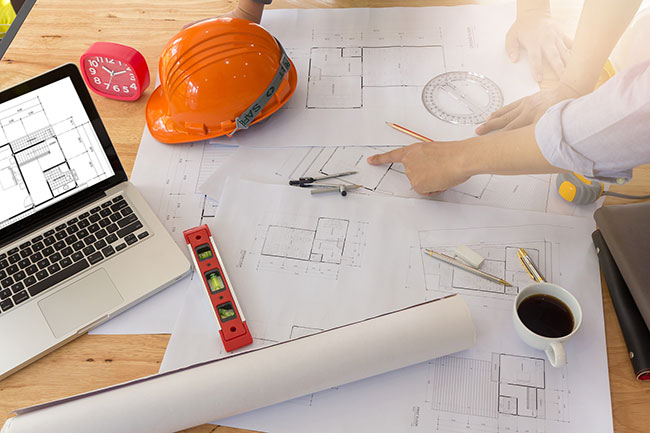 If you are thinking about expanding your dental office, there are a number of important factors to consider before making the move. For one, you will have to decide whether your current digs will suffice for an expansion or if you will need to purchase a new space and or additional land.
Follow the tips outlined below and your team will enjoy as seamless of a transition as possible.
Focus on Office Design
Simply adding a few new rooms won't cut it. Take the time necessary to plan out the design of the new office and you will maximize the available space. The proper design will create ample room for all facets of your business, from a space for x-rays to patient treatment rooms, the dentist's private office, waiting room, bathroom(s) and beyond.
The floor plans should be drawn exactly to scale before construction commences. Design also matters in the context of building codes. If your dental office expansion is not in accordance with the nuances of the local codes, there will be significant problems down the line. Make sure to hire a professional well versed in constructing dental offices. Take the time necessary to piece together this puzzle beforehand and the expansion effort will go that much smoother.
Key in on Ways to Maximize Space
The name of the game is to do more with less. You have limited space for your dental office expansion. Every single square foot counts. Those particularly small spaces can feel that much larger with an elimination of the doors. Open walkways create a feeling of spaciousness and freedom that will benefit patients as well as staff.
It will also help to have tall ceilings. Tall ceilings make rooms feel that much more comfortable and inviting, especially for those who are lanky or have dental anxiety. If you have had an admin or other staff reduction, consider repurposing their offices into either treatment spaces or new spaces for storage and equipment.
Consider Patient and Staff Flow
Your dental office should have flow. The easiest way is having your patients enter and make a circle around your practice. Check-in and move gradually left, leaving through a designated back area so as not to clog the front reception area.
Your staff should have designated central supply areas so they can quickly move from room to room. Having a sink in this area for fast hand washing and cleaning can go a long way in helping the time spent going from one end of the practice to the other. Think about making a central space easily accessed by staff that can contain supplies and other tools they need in repetition.

The Dentist's Personal Space
Consider positioning the dentist's personal space in an area that allows for the supervision of office flow. In fact, some dentists do not even desire a separate private space. They would rather be positioned in a space that allows for full office supervision when patients are not being seen.

Expansion is a Chance to Add Decor
Seize the opportunity to liven up your office with some décor during the expansion. Decor is important for patients as well as staff. Nobody enjoys looking at barren walls. This does not mean you have to add fancy luxury pieces. Rather, add some decorative items to the walls, implement new lighting and switch up the color scheme to give the office a fresh look.
Take Your Time
Above all, you should not rush through the expansion process. Proceed at a measured pace, make sure your staff and patients are comfortable and this transition will prove easier than anticipated. When in doubt do not hesitate to ask for assistance from the dental office planning experts.
It will also help to obtain input from your team and even consider patient feedback. Consider how the nuances of the expansion will impact each of these parties and proceed accordingly.
If your looking for an experienced team to help you design and construct your new dental office, contact the experts at HJT Dental Design.