Tips To Minimize Infection and Contamination In Your Dental Practice
Posted by HJT Design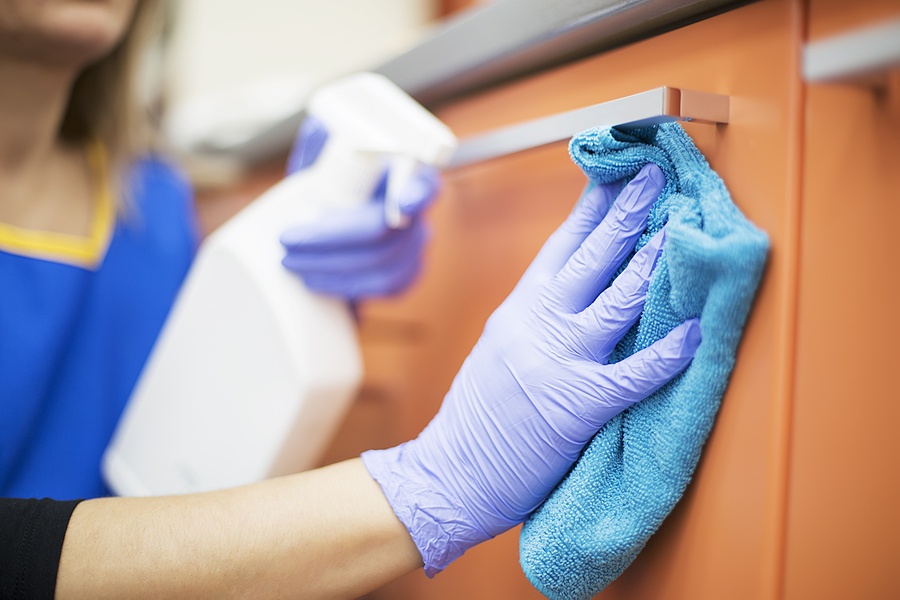 While efficiency, effectiveness and comfort are all factors to consider when designing your dental office space, there's one other consideration you need to keep in mind — safety. Infection control and bio-hazards can be a problem in dental office environments if you're not careful, and the design of your office space could promote contamination if you're not careful. The following are a few dental office design tips that will help you minimize the risk of infection and contamination:
Consider the flow of foot traffic
When designing the layout of your dental practice, make sure that patient and visitor traffic is not directed through the laboratory or any treatment or support areas. For example, you do not want to have the treatment area in between the waiting room and the front desk, because this means visitors will be walking back and forth through the treatment area, increasing the risk of contamination
Ensure sufficient workspace
An insufficient workspace can cause equipment to be clustered together, increasing the risk that the surface areas and items nearby your patient treatment areas are exposed to and contaminated by splash and splatter. If you decide to go with an open treatment area, you'll want to make sure that each individual treatment space is far enough away from each other to prevent such contamination from occurring, especially since it could cause infections to other patients.
If you opt to go with separate treatment rooms, make sure they are big enough so that surfaces and equipment aren't easily contaminated by splash and splatter.
Use materials that can be easily cleaned
Floors, countertops, cabinets, drawers and other surfaces need to be easily cleanable. Use materials that are smooth, nonporous and seamless to prevent the buildup of microbes. Avoid using carpeting, especially in the treatment areas. Continuous roll hard vinyl floor covering is the best way to go. Additionally, you should consider covering your walls with vinyl wallpaper. At the very least, use a paint that is washable.
Use fixtures that require minimal hand contact
Patients and staff are more likely to contaminate areas following treatment if they have to touch a lot of things throughout your practice. Because of this, you should implement fixtures that can be used without touch or that require minimal hand contact. For example, instead of installing standard faucets, install motion-sensor faucets. Instead of typical soap or lotion dispensers, use dispensers that can be operated by foot.
Implement plenty of storage space
The more storage space your office has, the easier it will be to keep everything organized. This helps prevent dentists and nurses from having to rummage through cabinets in search of specific items during the treatment of a patient, thereby preventing other items from getting contaminated. You may even want to consider clear cabinet doors so that you can easily see what's stored in every cabinet, thereby avoiding having to use hand contact to open each cabinet to determine what's inside.
As you know, any issues with infection or contamination can ruin your practice. The last thing you want is to get your patient sick due to a poor dental office design as that is something that will stick to the reputation of your practice for years to come.
These are a few tips to keep in mind when designing your dental office space in order to improve infection control and reduce the risk of contamination. For more professional guidance on how to design your dental office space, contact us at HJT Dental Design Consultants to schedule a consultation today.