Top 4 Ways to Improve Treatment Efficiency Through Design
Posted by HJT Design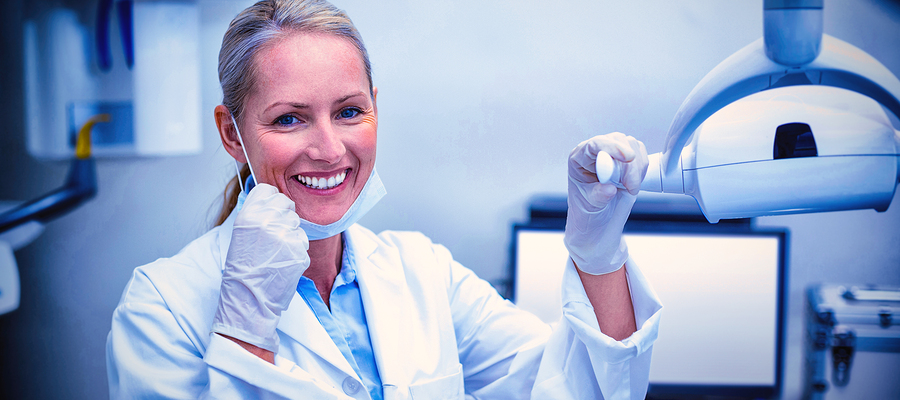 The ability to treat patients effectively and provide top-notch customer service is vital to the success of any dental practice. However, both of these areas are heavily reliant on how efficient your practice is. Poor efficiency can harm your practice in many ways — it can make you fall behind schedule, become disorganized, and cause you to rush through treatment — all of which can hurt your ability to keep patients happy and to retain them. One of the most important factors in how efficient your practice can be is the design of your office. Keeping that in mind, the following are four ways you can improve treatment efficiency through your dental practice design:
1. Streamline Patient Intake
The last thing you want is for patients to become frustrated before they are treated. This can happen if your patients don't know where to go and if your patient intake process is a hassle. In fact, not only will this result in frustrated patients, it could cause you to fall behind schedule if it takes your patients too long to check-in. To avoid this, make sure that your patient intake area (meaning your front desk) is near the waiting area. This ensures that patients will hear your staff when their names are called out. Additionally, design the front desk area so that there are individual designated areas to check-in and out. Otherwise, you may end up with a group of patients crowding around one area trying to leave or check-in. You may even want to consider giving patients the ability to check-in on a tablet so that they don't have to wait for a staff member to help them.
2. Increase Patient Treatment Capabilities
The more patients that you can treat at one time, the less crowded your waiting room will be (and the less frustrated patients will be as they wait their turn). If you don't have a lot of space to dedicate to the treatment of your patients, consider going with an open treatment area instead of individual rooms. This can allow you to see more patients at once and can help make it easier for nurses and dentists to go from one patient to another without crowding your hallways or losing track of where you put each patient.
3. Improve Ability to Stay Organized
First of all, if your front desk is on the smaller side, consider expanding it if possible. Your front desk staff will need space to move around so they can stay organized. Give them plenty of storage space as well, such as desk drawers and file cabinets, to make it easy for them to store and organize patient paperwork, not to mention to access any paperwork they need at a moment's notice. You should also have plenty of storage options in your treatment area so that dentists and nurses can easily find the tools and equipment they need.
4. Add Better Lighting
Good lighting is essential to keeping your office running efficiently. Poor lighting can slow down the work of your staff. For example, your front desk staff may have difficulty reading paperwork without proper lighting. Your dentists and staff will have difficulty treating patients as well. Additionally, poor lighting can make your staff less energetic and more tired, which can hurt their productivity.
These are four dental design improvements you can make that should help improve efficiency throughout your practice. For more professional tips on how you can make improvements to your dental practice, reach out to us at HJT Dental Design Consultants today.