Considering Purchasing a Restaurant and Turning it into a Dental Office
Posted by HJT Design
If you are looking for a new place to set up your dental office but haven't found any location that meets you needs, it could be because you have not considered restaurants. They are an easy business to overlook because it seems like it would take a lot to repurpose a restaurant into an office space. However, it can actually make for an excellent transition, and one that is not as difficult as you may at first think.
Closed Restaurants Are Very Common
According to AboutMoney.com, one in four restaurants fail in the first year of business. This means that there are a lot of empty buildings and strip mall spaces that are sitting idle, and landlords will be looking to fill those spaces. That means that you will have a wider selection of locations to choose from and there is a good chance that at least some of them will come at a desirable price. Repurposing an existing space is typically cheaper than starting from scratch. With such a high likelihood of closure, you will have more opportunities to start with a building that was used for the food industry by the previous renter or owner.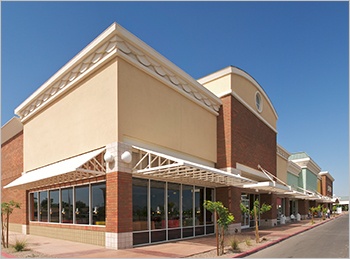 Better Locations
With more choices in location, you will be able to select a place that meets your needs.
If you already have an office, you can set up a second one at a reasonable distance to bring in new customers.

If you are looking for a better location with lower rent, former restaurants will give you a much wider area to consider for your move.

If you are trying to open your first office, you can more easily find a location that is further from competitors, meaning you are more likely to get clients who don't want to drive as far.
By being open to converting a location that was once used for serving food, you can spend more time researching locations for other factors, such as competition or number of new homes. This increases the odds that you will be able to bring in new patients at a faster pace.
Zoning and Parking
Restaurants are required to meet certain specifications for zoning in many states, which means that you will not have to work on rezoning the building or space. All of the paperwork and permissions were obtained by the business before your own. Parking is another aspect you probably will not have to worry about because that will have been one of the primary concerns for the previous business. It is likely that you will have more spaces than you need, which means that you won't have to inconvenience patrons by making them park in cramped spaces or on a busy street.
Conclusion
Converting a restaurant into a dentist's office is a great way to make sure you have most of what you need already set up before you get started. While you may have to do a good bit of renovation on the inside, most of the exterior aspects and considerations have already been handled. This allows you to focus on the office itself and making sure everything inside is the way you want it.
Regardless of the magnitude and complexity of your project, our staff of experienced professionals are poised and ready to help navigate you through the process and fulfill your specific needs. If you're not too sure where or how to start with the process, contact HJT to schedule a free consultation for answers and knowledge to prepare and empower you in moving forward with confidence.