Understanding Dental Office Construction Costs
Posted by HJT Design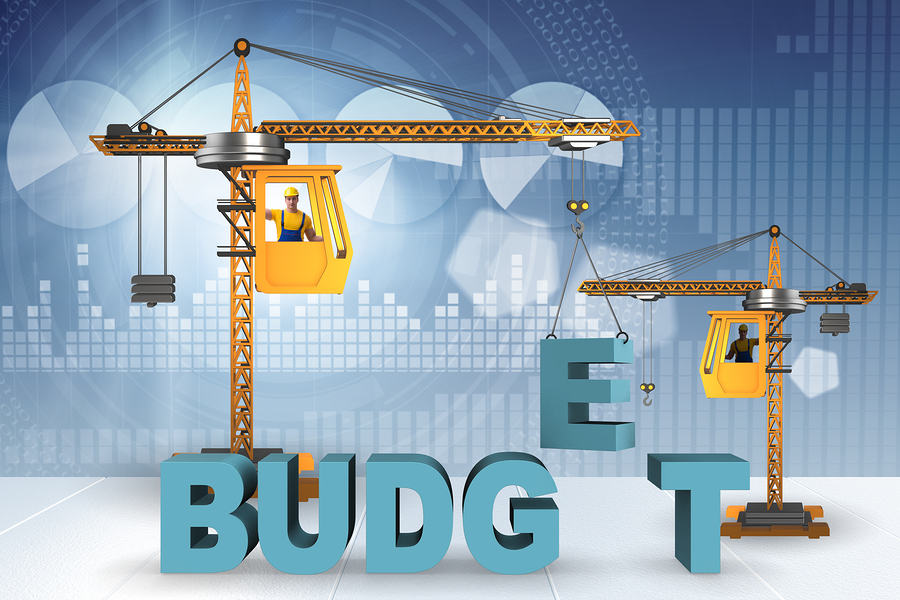 Investing the necessary time and research to plan a difficult treatment plan for a patient is a necessity to inform and prepare you in providing the best possible course of action to achieve the perfect smile for the patient. Planning for the financial commitment of building a new office should receive no less care and a lot more time.
Establish a Program
Before you plan a budget for how much your building will cost, you must start with a project program. Define your needs, wants and wishes, and have a clear vision of your short-term and long-term goals. Know the type of practice you want to have and how you're going to practice and know the number of treatment rooms you will need to have to achieve your goals.
The List of Costs
How much the project will cost depends on numerous factors, some you can control and some not so much. Below is a list of some of the direct project costs you may encounter:
· Legal
· Financial/ Lender
· Consultants
· Professional fees (Architects, Mechanical, Electrical & Plumbing Engineers, IT, Structural Engineer, Fire Protection Engineer, Civil Engineer)
· Utilities and Communication startup or tap
· Permit fees (Building, Signage, Mechanical, Electrical, Plumbing, Utilities, Communications, Dental Equipment / Technologies)
· Equipment
· Furniture
· Signage
· Construction (being the largest cost)
· Supply
Some deep research can yield you ballpark costs to provide you with preliminary numbers to help determine affordability. Consult with your financial advisor to determine your financial health and whether you're ready and or in the position to make the necessary commitment to building a practice.
Set a Realistic Budget
The topic on Budget and Costs sometimes can be rather confusing and the one big ticket item that can give you the greyest hair is construction costs and pinning down the Construction Costs has its own level of confusion of what is best or accurate. A few approaches toward getting the Construction costs:
· Dollars/ Square Foot – usually achieved by using historic project data of similar size and function, within similar geographical location, without design data nor specifications. This method leaves room for price swings, usually up after more project details and specifications can be established.
· Preliminary Costs or Take-Off – done usually based around available to-date design and specification, more accurate, and can be fine tuned as the design develops or changes. It is also advisable to have a contingency amount equal to 10-20% of the total construction cost for any unforeseen events that may occur during the construction process.
At HJT we prefer the latter of the two to obtain more accurate budgetary costs so the project budget can be as realistic and accurate as possible.
Hire the Right Team
Do you plan on competitively bidding the construction of your office?
Do you want to have a true check and balance process between the design and the construction team?
Do you favor a hands-on over a turn-key project?
Do you set a financial ceiling and walk it back with a contractor and let him/her tell you what you can get for your money while he/she is calling all the shots?
The answer above will determine how you may go about getting the cost numbers to establish your project budget and possibly how it will be constructed.
It's important to analyze your options, what will provide you with the best value/ services and what you're most comfortable in working with for building your dental office. It's a natural desire to not overspend so choosing the lowest cost service providers or awarding the lowest bidder to build might seem like the right thing to do. The saying "You get what you pay for" is often directed at decisions made based on the lowest costs and not the best values. We recommend that you qualify all candidates for your project team for their experience, knowledge, services and how they remedy challenges and then invest in those that can deliver the results you seek.
Final thoughts
When everything is taken into consideration, budgeting really comes down to figuring out what financial resources will be required to pay for your wants and needs. The more accurate the numbers are the better you can plan. In doing so, the outcome can be better than expected.
Want to discuss your plan to design/ build/ renovate your dental office and wondering? Contact HJT Dental Design Consultants today to discuss how we can apply our design expertise and experience toward achieving your design objectives.