Unique Must-Have Features of a Pediatric Dental Office Design
Posted by HJT Design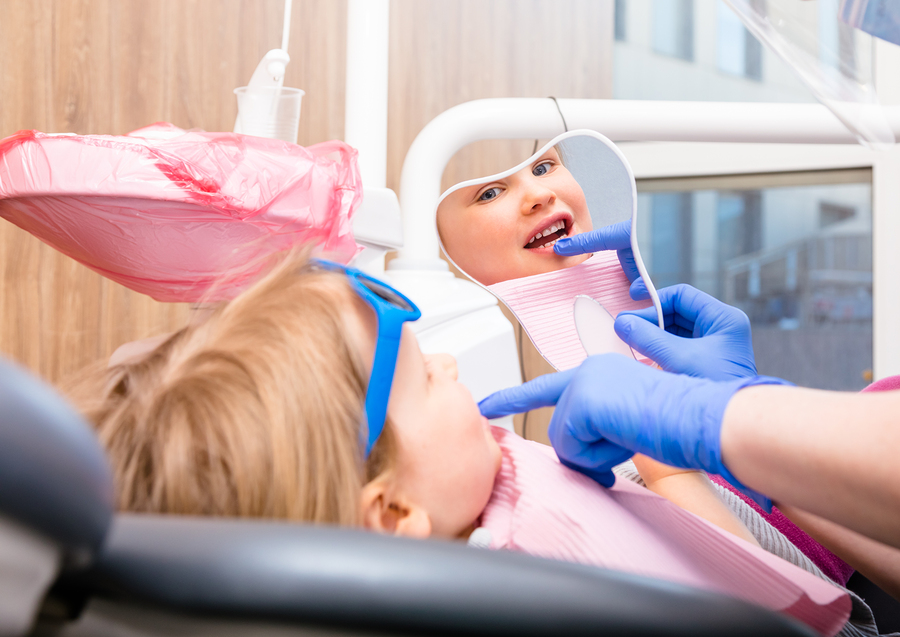 The world of design can be a tricky business. Trying to utilize styles and trends that connect with your ideal target audience that are both functional and aesthetically beautiful can seem nearly impossible, because everyone's tastes and preferences are different.
Appealing to kids is no different. Add dentistry into the equation and things have the potential to get a bit crazy.
Pediatric dentists have the job of appealing to kids' interests, feelings, and unique temperaments when designing an office. Bright colors; strange looking characters; obnoxious patterns, these all seem to appeal to children and teens. However, feelings of anxiety, oral health apathy, and a short attention span also must be addressed when treating children. Fortunately, designing a pediatric dentist office doesn't have to be rocket science. With the right dental design consultant, a pediatric dental office design can be fun, functional, and inviting for your patients.
The Waiting Room is a Window into a Total Dental Experience.
From the moment your patients walk into your office, their first impressions are made about what they can expect from their dental visit. Give them a WOW! Experience by greeting them with bright, colorful designs and artwork when they walk in. One popular trend in pediatric dental design is to incorporate design themes into each room of the office. Will your waiting room look like an undersea world, a jungle or a farm? Maybe superhero or comic book characters adorn your walls and décor? Whatever you choose, your waiting room design will communicate to your patients that a visit to the dentist can be fun, adventurous, and a trip worth making!
While we're talking about "fun", remember that children often have a hard time sitting still for long periods of time, especially when waiting to see the dentist. Keep them busy and feeling at ease by having a kid-friendly play area that they can stay active in while they wait. TVs with video game consoles, books or puzzles for kids, or educational toys that aren't too noisy are a great addition to any waiting room. Kids stay occupied and parents remain a little less stressed. Kid-centric artwork, furniture designs, and wall decor all appeal to a child's senses.
The Treatment Room Doesn't Have to be Scary.
Many children are fearful about visiting the dentist because of what they see and experience in the treatment room. Loud dental tools, closed-off rooms and cold colors on the walls are uninviting to children who are already cautious about someone working so close to their face in their personal space. But the good news is, continuing those kid-friendly dental office design themes from the waiting room all the way back into the treatment areas is the perfect way to help put kids at ease.
One popular and practical trend in pediatric dental office design is to have an open-concept treatment room that features a creative theme to capture a child's imagination. Themes can be whimsical, adventurous, mysterious, or even familiar. Maybe you'll continue the themes from your waiting room all the way back throughout the office. A "yellow brick road" may lead your patients back through the halls to the patient room that looks like a jungle. Whatever you decide, consistency and creative whimsy are key. Consider custom dental treatment chairs upholstered in bright colors or unique shapes for kids to sit in. Have entertaining posters on the ceiling (if possible) for kids to look at while they're being seen. The focus of Pediatric Dental office design is to keep the space fun, fresh, and engaging for your patients so they'll be excited to come back.
Take Your Design Outdoors.
Pediatric dental offices that have the space and ability can even bring a bit of the excitement outdoors, providing children and families with a sense of what's to come indoors. Incorporate a few small statues or decorative features into your exterior design that tie into the indoor look and feel of your office. These cute touches help bring curb appeal to the outdoor aesthetic of your dental office and add a welcoming touch that your young patients will enjoy.
When it comes to Pediatric dental office design, the aim is to create a space that welcomes kids of all ages and speaks to their needs. Having good oral health in a necessity, and it's important that pediatric dentists look to interior and exterior office design to help put kids at ease and get them excited about visiting the dentist.
How can HJT Dental Design Consultants help you create a pediatric dental office design that will put a smile on the faces of your patients? Contact us today to discover a world of possibilities with a pediatric dental office designed especially for you by our team of creative design professionals.