Update The Entrance of Your Dental Clinic
Posted by HJT Design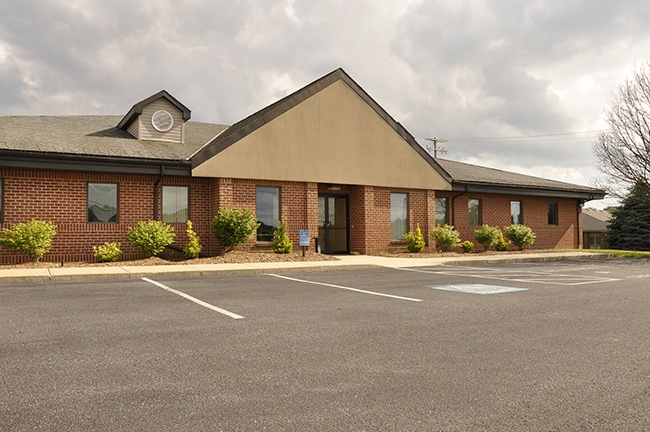 The right design choices for your entryway help you communicate your commitment to quality dental care, inspiring confidence in the services you offer. Whether you are working to build a small clinic or expand your practice into a full-service dental care center, you need to guide your patients intuitively to the 'front door'.
Designers working on enhancing your dental clinic's entryway must focus on a few key factors. This will inspire the impression you create on new clients and their overall perception of what to expect from your team.
The Lighting System
Lighting must solve safety and aesthetic challenges on your entryway. The right lighting choices promote the safety of your patients and your staff.You must find the right balance between natural and artificial lighting. While designing the lighting system, consider the positions of the window and the movement of the sun around your clinic at different times of the day.Try to use the lighting as a precursor of the interior lighting system. The lighting systems should offer a smooth transition from the exterior to the interior space.
Landscape Maintenance
The natural environment on your dental clinic's property can help patients relax and feel comfortable while visiting you.Additionally, little details such as flowers, keeping the grass short, a clean pavement and proper drainage can enhance the image you present to your clients.Use nature to your advantage to improve your patients' experiences. If your clinic is in an urban setting, try using potted plants or wall climbers for the entryway.
Prominent Visual Elements
Prominent visual elements help you design a visible entrance, enhancing the sense of community in your new dental clinic. Try to incorporate architectural and design elements familiar to the community you serve. For example, a clinic in Michigan can frame images that celebrate the regions rich industrial history to use as artwork on the hallways.
Alternatively, use the visual elements available to define the narrative you want to create for your clinic. For example, a huge tree on your property can create an interesting focal point, while also providing patients with shade if they prefer waiting outdoors.You can offer a buzzer your clients can carry outdoors, if they prefer spending their waiting time in nature, to alert them when it is their turn.
Signage and Visibility
Signage and visibility on the road will help your patients find you new dental clinic. The signage must communicate the name of your practice and your opening hours; if possible, you can also include a list of services you offer on the signage.
Make sure it is visible from far and all the details are legible. The best signage will integrate seamlessly with your architecture and landscape, but also stand out on its own.While positioning your signage, make sure there are no features such as trees or other buildings blocking it, especially from the street.
Once patients come to your clinic, make sure you have signage to help them access basic facilities such as the doctor's rooms, the washrooms, and emergency exits.
Parking Space
The parking spaces your patients use must remain accessible to everyone, including individuals who require assistance to move around. While you have little control over the accessibility of your new dental clinic from the street, you can use your parking to make the right impression. Mark it properly, keep it clean and create designated drop-off and pick up areas.
Different factors influence the impression you make with tour entryway. Consult HJT Dental Designs today and they will help you enhance the entrance of your need dental clinic to grow your business.