Using Social Video to Grow Your Dental Practice
Posted by HJT Design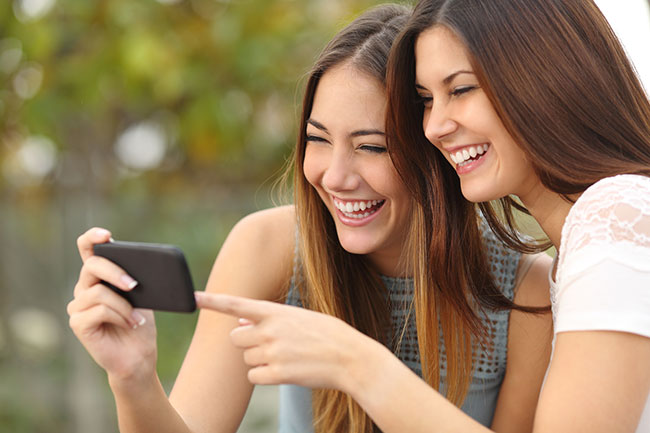 Nearly 80% of Americans had at least one social media profile as of 2016. Every business can benefit from widely used platforms including Facebook, Twitter, and YouTube. These sites also allow users to upload video – one of the most powerful marketing mediums. Use social video in dental practices to gain visibility, educate patients, and build trust.
Dental industry videos can alleviate common fears people hold about going to the dentist. They can introduce people to your team and remind patients about the easiest techniques for brushing and flossing habits. Video offers information in an interesting and easily digestible format. While social media users might pass over a business's blog post or only scan the latest news, they may more readily pause and consume video content.
Social Video Goes Beyond YouTube
YouTube retains the largest market share of video circulation on social media platforms, but many other social media sites now support videos. Facebook, Twitter, Instagram, Snapchat, and Pinterest all give businesses and everyday account holders the ability to post short videos. Each platform offers tutorials users can explore to understand video creation and marketing better. Evaluate the following platforms for your own video content:
YouTube – Under the "create a channel" option, businesses can develop a dedicated channel to a dental practice. The platform allows businesses to develop trailers as an introduction, imbed videos on websites and in other content, and to collect and analyze viewer data. Start out with a YouTube video account as a social video staple, then move into more specialized platforms.
Facebook – Facebook allows users to upload videos on profile pages as posts and as advertisements. You can create a greeting or introduction to the practice on your profile page. Video-based advertisements on Facebook help businesses reach new prospects for increased visibility and can deliver significant ROI
Twitter – Record, upload, and share videos on Twitter to reach audience members using the website or a mobile device. The platform supports videos that run under two minutes 20 seconds.
These platforms also offer live video streaming capabilities. Share special events in real time such as a new facility opening, a renovation reveal, or the introduction of new services.
Audience Understanding is Key to Social Video Success
Visibility plays a key role in social video marketing success. Post a video designed for older patients in Snapchat, and you may miss your target audience. Dental practices and other medical facilities often serve a wide range of demographics. A social video strategy must consider the target market. Some videos may introduce the practice, people, and business's philosophy while others take a more targeted approach to retain a person's interest.
Evaluate your core patient group to identify goals in a social video campaign. Possible goals may include growing a middle-aged patient practice, encouraging teenagers to remember annual checkups, or developing interest in certain dentistry services. Create video campaigns designed to meet your goals and use site analytics to measure success.
Tips for Creating Successful Videos
Social media is a forgiving platform. Businesses can try new tactics, alter them at will, and remove ineffective content. Consider starting with a simple greeting video, then move into more specialized videos. Use these tips to spark interest and encourage engagement in social communities:
Share a greeting – Begin with a greeting in a visible location on every site to introduce your brand, practice, and personality. Share basic information to welcome viewers to follow your video uploads.
Focus on engagement -Engaging videos feel personal and conversational. They tell stories that connect with viewer curiosity, questions, and experiences. Patient experiences, procedure outlines, and dentist interviews can boost brand engagement online and in the real world. Videos can break down complex concepts and serious issues into accessible and actionable information.=
Keep it short and sweet – Use the first 30 seconds to capture your audience's attention. Focus on quality over quantity. Share concise but interesting details that tap into what your audience wants to hear and understand.
Share across multiple platforms – Post existing, refreshed, and edited video content across multiple social media channels. One great video can reach more people if simultaneously posted on YouTube, Facebook, Twitter, and other relevant social media sites.
Regular and engaging video posts can bring small family practices, new offices, and specialized practices into the spotlight. Try social video to grow your practice and engage with your audience in a real and authentic way. If you're not too sure where or how to start with the process, contact HJT to schedule a free consultation for answers and knowledge to prepare and empower you in moving forward with confidence.