What Your Designer Needs to Know Before Your Office Redesign
Posted by HJT Design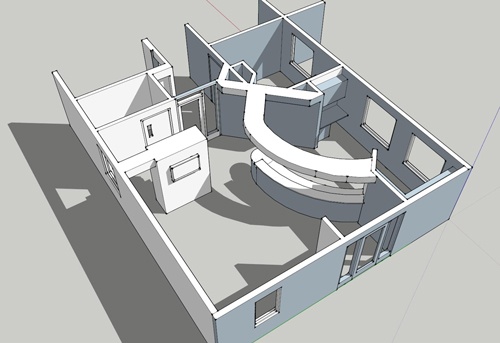 Your office says so much about your professionalism, reliability and dedication. Choosing a good design that exudes an aura of confidence will not only make your clients trust you more but also aid in creating the perfect working environment. While you might be tempted to leave the majority of the work to a designer, ensuring that you pass on all the requirements, objectives and other important details will go a long way to getting the perfect office design.
What Does Your Dental Office Really Need?
The first step to finding out what your designer needs lies in identifying what you really need. Ask yourself a couple of questions that will help you cover all the functional and aesthetic aspects of an office. Some of the common things to consider when getting your facts right include:
How much privacy do you need?

Are there any business specific themes to observe?

The space you need in your office?

How much room or space can you afford?

What do you want your office to say about your brand?

What kind of employee environment do you want to encourage?
Getting the answers to these questions might seem easy. However, since you will have to explain them to your designer and have him or her translate your ideas into a reality, you will have to spend some time talking about each requirement in detail.
Let the Designer Know the Different Privacy and Functionality Needs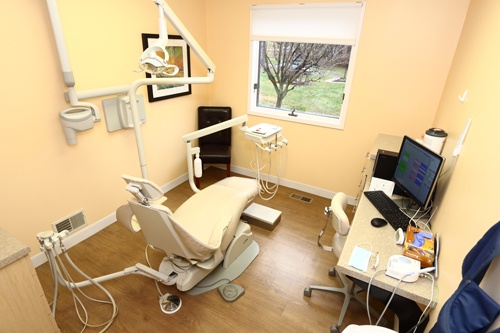 Your dental office might make do with a transparent consultation room, reception but do better with a private treatment room. Your designer will need to know which rooms can do with open glass walls, curtains and open walls and the rooms that will need complete sealing. It would be better if the designer knows the different requirements and comes up with the implementation and arrangement in the best way possible.
Other than privacy, your designer will have to match the existing fixtures and room functionality into the redesign. Keeping any rooms that need plumbing close to the walls will reduce the amount you spend doing additional plumbing. Putting the operating room next to the consultation room will make your office more functional by reducing the number of trips your clients have to make to get treated.
How Much Space Can You Get?
Everyone wants his or her office design to be as spacious as possible. This won't be always possible since you will always have financial constraints. You can only rent as much space as you can afford. Letting your designer know of your space constraints will give the information needed to create usable space without putting anything to waste.
Let the Designer in On Your Brand Philosophy
Do you want your office to be staunch and official or do you want a friendly ambience that makes your clients feel at ease and relaxed? Do you want your employees to enjoy a relaxed day at work or do you want it to be a serious suit and tie affair?
Designing your office space to resonate with the brand mood and work philosophy will bring harmony and make your business look more organized. An office design can only accomplish this if your designer knows your core workplace philosophies. Take the time to discuss your office redesign project in depth before purchasing anything. Exchanging ideas and concept with the designer will help you come up with the most appropriate office design at the most reasonable budget possible.
All of these factors must be considered before your office redesign begins. If you have questions, or need advice, contact HJT Design today.
Regardless of the magnitude and complexity of your project, our staff of experienced professionals are poised and ready to help navigate you through the process and fulfill your specific needs. If you're not too sure where or how to start with the process, contact HJT to schedule a free consultation for answers and knowledge to prepare and empower you in moving forward with confidence.