The Best Type Of Flooring For Your Dental Office Renovation
Posted by HJT Design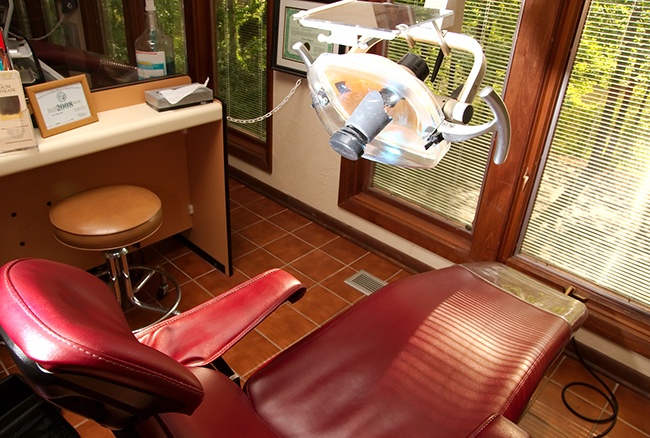 Picking the perfect flooring for your remodel is a lot harder than it sounds. You will want to make sure you chose a material that will be easy to keep clean and will last a long time.
Several factors will need to go in to the decision-making process. To help narrow it down, you will want to answer the following questions:
What Kind Of Dental Practice Do You Have?
What Is The Purpose Of Each Area?
Where Is Your Dental Office Located & What is the Climate?
What Is Your Decorating Budget?
What Is The Condition Of Your Subfloor?
Luxury Vinyl
Vinyl flooring has come a long way over the years. The now deemed "luxury" vinyl commercial market offers improved wood grain and stone replication in both large tile and plank formats. It is perfect for high traffic areas. It is also easy to maintain with only damp mopping. Or if you prefer the polished look it can be buffed. The disadvantages are that the subfloor must be in good condition and it is one of the more expensive flooring types.
Listen to the Podcast
Modular Carpet Tile
The quality and look of carpet tiles have also improved over the years. The ability to change out one stained tile instead replacing a room full of carpet is clearly an advantage. Carpet tiles also offer significant acoustic benefits for your office.
Some carpet tiles also have cushion backing. The cushion backing absorbs the impact of foot traffic and protects carpet fibers from wear and tear. But, many people still do not like the institutional look of carpet tiles because they still look like, well, tiles.
Vinyl Composite Title
Vinyl Composite Tile (VCT) is one of the most affordable flooring options for dental offices. It comes in 12" squares and there are a multitude of colors and patterns. It's the least expensive material.
It is also easy to install. But vinyl composition tile requires waxing and stripping and is not known for durability. It is also not know for aesthetics. VCT is often associated with cold, sterile environments.
Natural Hard Surface Flooring
Natural hard surface flooring offers long-standing durability with minimum maintenance requirements. Wood, porcelain, ceramic, and stone material are more great flooring options. There are tons of styles, colors and textures to choose from. It will create a stunning look, especially when it is new. However, it does require care, and it will wear out over time. The grout can easily become discolored. Tiles can crack. Wood gets scratched or scuffed. Plus, hard surface flooring is considerably more expensive than other flooring options.
HDP Porcelain
High definition porcelain (HDP) is a fairly new product that looks just like natural stone. It looks like a slate floor, but requires much less maintenance. It uses an advanced digital printing and glazing technique to produce a natural looking product made of porcelain. It is potentially a design solution for those seeking to bring outdoor elements inside their dental office.
The flooring you choose for your dental office should be considered an investment in your practice. Be sure to choose the floor that fits your use, design, and your budget.
For more information about dental office renovations and flooring installation solutions please contact HJT Dental Design Consultants.