Do I Need an Architect For My Dental Office Design Project?
Posted by HJT Design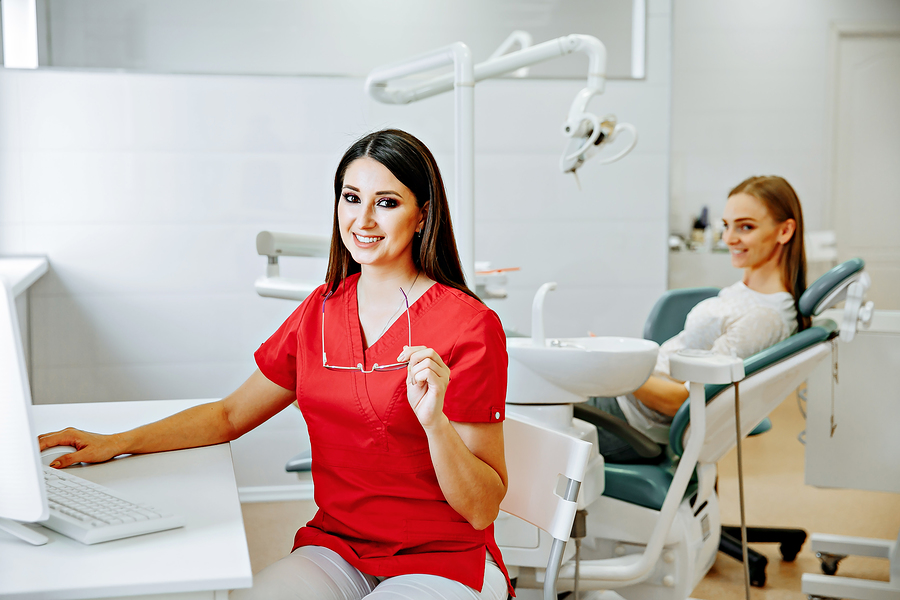 The path to designing and then constructing your first or next dental office can be pleasant and exciting or be riddled with mishaps and costly compromises. Understanding the tools required for the project and investing in the necessary and appropriate professional services early in the process will improve your rate of success. Lets focus on the project team member that would, in most cases, be responsible for the design and technical requirements of the project, by law, the project architect (PA).
Why do I Need an Architect?
An architectural designer (AD) refers to design professionals, often with education and experience in the field of architecture who are pursuing their professional architectural license to be a professional licensed architect. ADs usually work closely with and under the guidance and supervision of a licensed architect. For the benefit and simplicity of the blog the titles, AD and PA will be used in describing the work from the same professional service provider source…the architect.
Including the design services of an architect right from the start of your project is well worth the investment. Architects are skilled professionals, trained in many aspects of design. An architect can do more than just design, he/she can also provide technical and administrative functions (aka construction administration) and act as your voice and advocate from start to finish of the project. They are trained and skilled in the art of designing, problem solving, spatial utilization, and integration of elements and systems. They also have an in depth understanding and execution of flow, function, and efficiency.
Architects see in both spectrums of the big picture and small details while staying aware and within the budget realm. Ultimately, architects provide the design direction, establish quality standards, code and regulatory compliances and technical guidance for the project and the construction of the office. Drawings and specifications created by the architect for construction are well coordinated and sufficiently detailed to address major and minor issues.
The term "design" is often misused, even abused, while referring to some or all tasks and phases of the design process. This can lead to misunderstandings and disputes. Design is a process and the deliverables (drawings & specifications) created to communicate, convey ideas, challenges, and solutions being presented during the design phases. The following are a few clarifications:
1. Conceptual drawings.
2. Development drawings.
3. Construction drawings (once reviewed and approved through the permitting process, they become the legal documents to be used for the construction of your office.
Note…drawings created by equipment suppliers or vendors are done to support and direct the placement and installation of needed utilities/ infrastructure for each piece of equipment shown, in their drawings, and will be purchased for the new office.
These supplier/ vendor drawings, when available, assist the project's architectural-engineering team with pertinent equipment information to be integrated into their design, and refers to installation and or reference drawings…NOT construction documents.
Why do you need an architect?
a. Most jurisdictions require a licensed professional architect to lead the project.
b. Good investment with good returns.
What Are the Benefits of Hiring an Architect?
Starting out on the journey of designing and then constructing the office while being informed will make it less stressful, keep you from making mistakes that others have, save you from too many change orders, and the best source of many benefits arrived from having an architect on board early in the process to help guide and inform you. Some of those benefits could be:
a. Helping with selecting the right site.
b. Having the right experience for your project
c. Having design vision for immediate as well as future needs.
d. Having an advocate with the right knowledge and experience to provide project oversights…just to name a few.
Location Selection
An architect can help you from the very beginning of your dental office construction project, before you've even selected a location to build your office. They can also use their expertise and experience to help you with selecting an office location, which is rarely a task a designer will assist with. Site selection isn't just about location, location, location. Beyond the demographic study, the equipment purchase, where the nuts and bolts really matter and whether the location/site is the right fit, for you?
Aside from good visibility, other important site considerations should include the following: ease of access, ample amount of parking for your peak demand, option for expandability…benefits that the architect can help acquire.
The Right Experience
Hiring an experienced team of design and construction experts can determine the constructability of your project based on drawings. Few things can trump experience.. the right experience that is. This rule applies across the board for all project team members. Project members not having the right experience will cause the project in delays, cost overruns, and quality.
An experienced architect will deliver cost effectiveness and efficiency for the project…experience matters.
An architect is invaluable as they know ways to design effectively to achieve your goals in the most cost-efficient way, potentially saving you money and definitely saving you time.
Dental Office Design
Myth…with the right design software, anyone can design a dental office. If this is true, would owning a string tied to a door knob to remove a tooth make everyone a dentist?
As foolish as both statements sound, there's no shortage in believers.
If you want to have your visions and plans fulfilled with aesthetics that tell your story, done with all the pieces and components in their proper places and complying with all regulatory requirements, starting the design process with an architect would make the most logical sense.
Doesn't your project deserve the benefit of design to elevate it above others?
Dental Construction Administration
This is a benefit every project needs, but doesn't always have. Construction administration is a professional service architects provide once the project proceeds into the construction phase. It provides a check and balance between the design intent and the construction of the work and oversight of the work progress when it comes to quality and accuracy. Construction administration ensures the design intent is adhered to and that the contractor builds what he/she had contractually agreed to.
Contractors often try to convince project owners that construction administration isn't necessary and is an area where the owner can save money and project owners think that they (the contractor) can handle it all. We disagree and encourage our clients to look into the definition and function of the phrase "checks and balances" which allows the contractor free reign of the project without the architect advocating for the owner.
Why Hire HJT?
When the architect comes with broad knowledge, the right experience, eyes for design, advocacy for client's benefits, and a leadership team that is at the top of their field leading the project in design, architecture, and dental, one can only think of HJT Dental Design Consultants. It's easy to see the value in hiring an architect right from the start. One of the many perks of working with HJT is our dental consultant, design consultant, and architect consultant are all within the same team and are provided to you as a unique, three in one design approach. All three professionals work brilliantly together to create one incredible result.
Don't waste your time and money searching for separate professionals to hire. HJT can provide everything you need, all in one team. Working together as a team, understanding your business, and designing the proper layout to fit your needs is what we do best.
Your dental office is a direct representation of you, the dentist, and your visions. It's important that it reflects you and the quality of care you provide to your patients. We'd welcome the opportunity to bring your visions to light through insightful designs that meet your clinical requirements and aesthetic criteria while optimizing efficiency and functionality for your practice's everyday needs.
With our years of collective knowledge and experience, we have a deep understanding of the functionality and unique needs within the dental industry. We invite you to contact HJT (866) 213-1268 to start the dialogue regarding a plan for your current or new office and how we can implement your unique visions. We look forward to talking with you soon.