HJT: Dental Office Design 101
Posted by HJT Design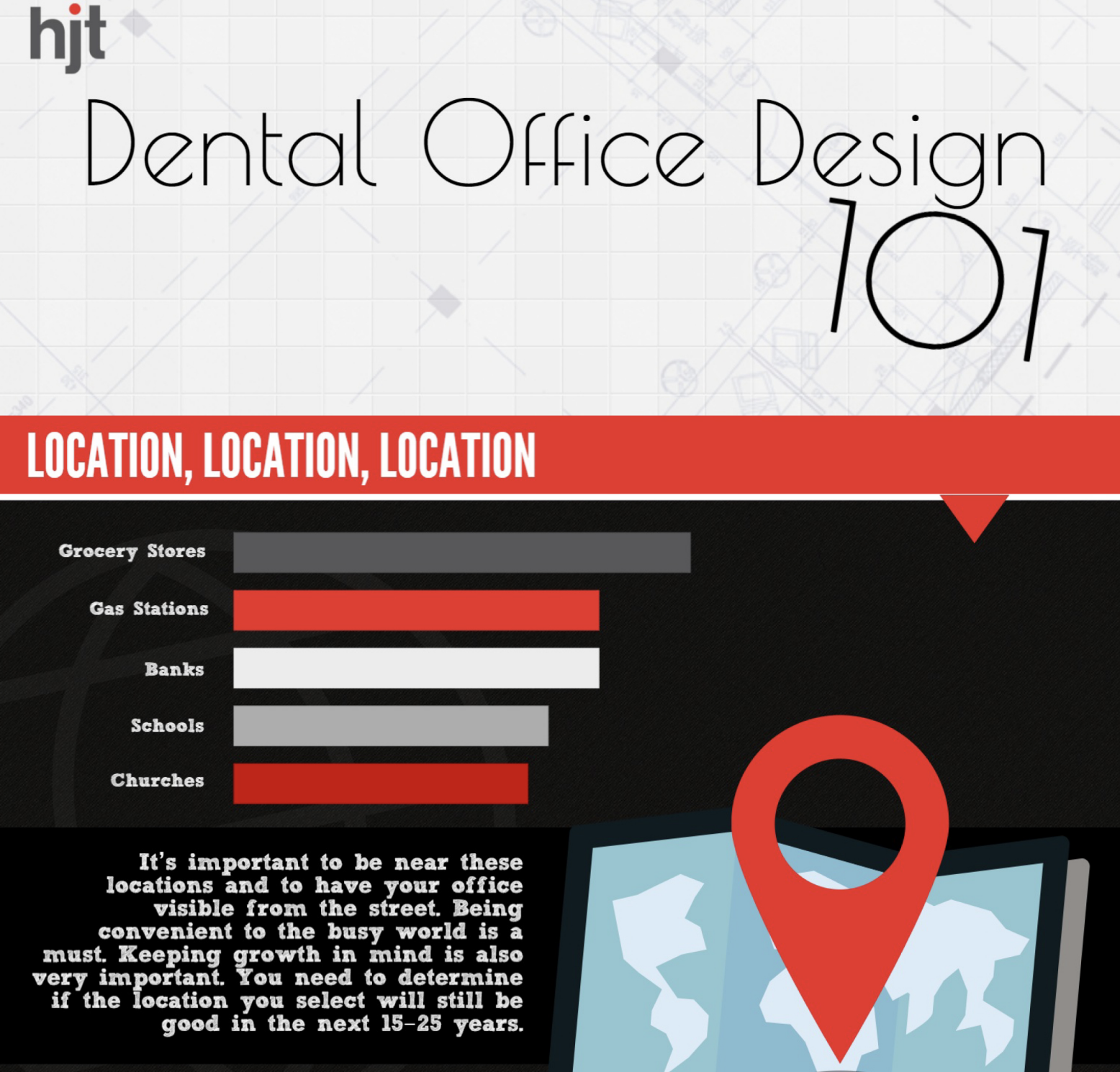 There is a lot that goes into planning your dental office. Dental design can quickly become overwhelming without help and a clear plan. Finding a space where you can thrive long term is important.
Find the Moms
When designing your dental space, you'll start with a demographic study to find your ideal location. With moms being the primary decision makers for their family's dental needs, the best location is one that is convenient for them.
Better Vision
Once you've chosen your ideal location, you'll design your business plan with a clear vision. Using a design formula to determine the number of treatment rooms you envision for your practice can start you in the right direction.
After finding the right sized space, it's time to design, bid, and build.
Getting Started
This infographic will help to lay out the steps you'll follow, and important considerations you'll take along the way.
In the beginning you'll be looking at various areas, determining how saturated the market is, and what the demand for a dental office is.
When it's time to plan, the design formula takes the guesswork out of location size.
And once the design is finished and you solicit bids to do the work, the infographic has useful tips in finding the right contractor to finish the space you'll be proud of.
Completing Your New Dental Office
Designing your dental office from planning to completion can take a year or more, and the finished space will be the home of your practice for many years to come and you'll be well on your way to a successful future.
We're here to help, contact us today to talk about your design ideas for the future of your practice.