What is the Typical Cost for Blueprint Designs?
Posted by HJT Design
Typical fees aren't part of the common vocabulary when talking about professional architectural services. There are so many choices when it comes to getting design work, so many options to consider, that it's very difficult to determine what a "typical fee" might be. The real question it comes down to is this: "What services will be the right fit for your project and how comfortable are you with the available choices and fees associated with them?
Listen to the Podcast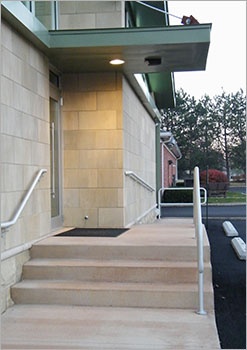 If you're of the mindset that professional architectural services are an investment then you probably won't mind the cost of such work. However, if you are of the "Expense" mindset, the breakdown below may help you decide exactly what services you might request. Designers and architects are not one of the same. Both may have some similar functions but obligation and duties set them apart. For this discussion we will only focus on architect's fees which can be calculated using the following methods?
Percentage Based Rates
Depending on the scope of service and whether it's a simple renovation or a complex "from-the-ground-up project, percentage base rates of construction costs are the most widely use method for determining professional fees.
Percentage-based fees are usually for full service contracts for architectural and applicable engineering projects. Such projects may require structural, mechanical, electrical and/or plumbing engineers from design to completion of the construction phase.
Pricing can range as follows:
– New build fees range from 5-15% of the total construction cost
– Renovation fees range from 10-20% of the total construction cost
Hourly Rates
Small and simple projects, needing only limited services, are when an hourly rate could be utilized. Tight control of time spent and expediency in marking decisions, as well as determination in sticking to your cost breakdown and schedule, will keep everything in proper balance and within budget. If you want to have a full service contract then percentage base rate would be a better fit.
Not to Exceed Rates
If you are able to define the professional scope of service needed for your project and have a strict budget to work with then negotiating a "not to exceed service" contract would be a way to secure the services needed and control your budget at the same time.
HJT loves helping create amazing dental offices! We would like to hear about your project. Click the schedule a free consultation button below or contact us to setup an appointment.
Ohio Office: 419-517-5370
Florida Office: 419-410-1562